Flow Control Chamber for Multirock Modular installations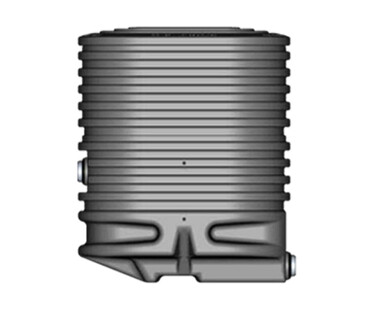 BIOROCK has designed an effluent distribution system for BIOROCK MULTIROCK Modular installations. These devices have no mechanical or electrical components, thus reducing running and maintenance costs. MULTIROCK intellations are ideal for small housing developments, camp sites and caravan park. This modular solution offers the flexibility to increase the size of an existing BIOROCK system on a gradual basis, reducing the initial investment and spreading the investment costs over a longer period.
The effluent distribution system is installed between the primary tank and the BIOROCK units ensure the even distribution of effluent between the treatment plants. It consists of two components:
A Flow Control Chamber which controls the volume of liquid that is distributed to the BIOROCK units downstream
A Splitterbox that ensures the distribution of the effluent remains even through the units.
Flow Control Chamber
The flow control chamber is the first stage of the effluent distribution system. It is fitted directly following the primary tank and serves as a buffer controlling the flow as it passes towards the BIOROCK units. The BIOROCK Flow Control Chamber acts as a 'header tank' to provide a surge of flow through the Splitter Boxes and guarantees equal flow to each of the BIOROCK Units installed in parallel.
The Flow Control Chamber is 100% non-electric and is equipped with a float that relies on gravity.
---